Testimonials/Our Story
Legal X-Ray is a great company that provides fast and reliable service.  We have had nothing but great experiences with all of their services such as film duplicating, film to CD transfers, CD to hard copy film transfers, and many more services that they offer.  The staff is very friendly and helpful.

Michelle D. Bellipario
Legal Assistant
Heidell, Pittoni, Murphy & Bach, LLP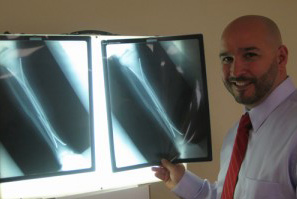 What was started as a NY xray service for personal injury and medical malpractice attorneys has grown to include hospitals, medical facilities, medical accessing companies, insurance companies and individuals from all over the United States. All of these clients had one thing in common; they needed a fast, secure and professional way to copy medical films. Since 1996 we have grown to meet our clients' needs and we hope to service all of your x ray duplicating and medical imaging needs as well.
While working as a radiographer in a busy New York x ray department, a personal injury lawyer asked me, "Why does it take so long to get x-rays copied at a hospital?" It was this question that inspired me to start Legal X-Ray Duplicating in 1996, and it is still the most frequently asked question by new clients.
Legal X-ray helps our firm process projects of all sizes and even meet short deadlines with their knowledgeable staff, quick and efficient delivery and pick-up service, and a wide range of services able to process any kind of radiology.  Working with Legal X-ray takes the guesswork out of radiology duplication and analysis.  Legal X-Ray is our first choice when we need to duplicate radiology.

Joseph Cundiff
Legal Assistant | Weitz & Luxenberg, P.C.
Having worked in overworked and understaffed New York xray departments, I knew the answer was simple – Priorities. X ray in New York hospitals is all about performing as many procedures per day as possible. Xray Techs are instructed to copy xray films when there is slow day or they have free time – two things that are practically non-existent in NY xray departments. As a result, xray copy requests pile up rather quickly. A request for special services like digitizing x-ray films can take even longer or in some cases is not even offered.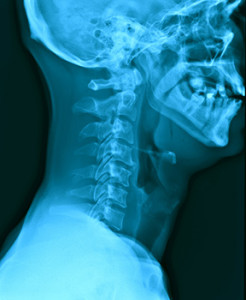 Lawyers spend more time waiting for x-ray copies than any other professionals. Many times they must wait weeks to get xray copies from hospitals and clinics. This wait sometimes causes court postponements or even the need to subpoena the films. Such a wait is totally avoidable. Legal X-Ray Duplicating makes these x ray copies within hours, not weeks. Unlike hospitals and clinics, x-ray copying is our highest priority. So rather than going back to the hospital and waiting weeks, our clients send their films to us for quick and professional x-ray duplicating, saving them time, money and aggravation.
…I find Legal-X to be extremely reliable and efficient in meeting our needs.  We are a legal support service that handles a very high volume, and needs our jobs to get completed as quickly as possible.  Legal-X has been successful in fulfilling that order.  Due to our high volume, they pick up our jobs, and return them within the next two business days.  Everything is packaged and labeled to our specifications that we require.
… read entire customer review

Vicki Brand
Record Access Corp.
When I was first asked "Why does it take so long to get x-rays copied at a hospital?" my response was, "Aren't there any private companies that copy x-ray films?" The answer was "No." I then said, "There soon will be." It was then that I decided to start a company that would specialize in copying medical film.
My initial goal was to take what New York x ray departments considered their lowest priority and to make it my highest. Since then, Legal X-Ray Duplicating has evolved into New York's premier full-service medical imaging company. Offering film to film copying, scanning of medical films onto disc, printing films from disc, blow-ups for presentations and many other specialized services, we now do it all.
If you need to copy x ray films, MRI's,
Cat Scans or dental films give us a call at
1-800-232-6750!