We copy x-ray, CT scan, MRI and all types of medical discs.
We copy x-ray discs the right way. When you need multiple copies of a disc you received from a hospital or clinic we can help you do it legally. Simply burning a copy may also mean illegally copying software as well. We don't just burn you a copy, we import the files and duplicate them onto a disc with a legal copy of our DICOM viewer. We can also print any images from your disc onto hardcopy x-ray film.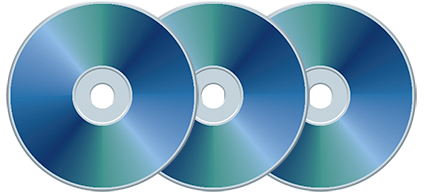 Variety of Services
When you choose Legal X-Ray as your xray scanning service you can also take advantage of a host of other services as well. Our X-ray Scanning and Digital Imaging Services include:
Scanning XRays from film to disc in a variety of formats
X-Ray Printing on film from disc or digital image.
Scanning X-Rays for Exhibits or Digital Projection Displays
DICOM Disc Duplication
X-Ray Copy Service
Digitize X-Rays for FTP with CD or DVD backup
Free Pick-up and Delivery in our local area
24 to 48 hour turn around for most orders
We Ship Worldwide
Digitize X-Rays for Selective Cropping and Reverse Positives
Convert DICOM Discs to the format of your choice
Medical Records Scanning
Large Scale Archiving
If you need an x ray scanning service that you don't see listed, just ask and chances are we can do it. Whether you need to digitize x-rays, copy x-rays or print x-rays, Legal X-Ray is committed to being your one stop x-ray copy shop. We are the X-Ray Scanning Service Specialists!
If you want something done
that's not listed…just ask!
Give us a call at 800-232-6750