We offer many options: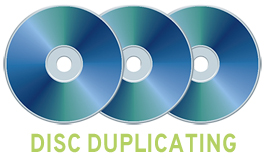 In business for over 18 years Legal X-Ray specializes in x-ray film and disc copying, scanning, printing, medical illustrations, second opinion radiology readings and secure cloud storage. Our clients include law firms, insurance companies, medical facilities, medical device manufacturers, clinical trials and individuals. We are the only national duplicating company that is also a FedEx authorized ship center. So sending your films is secure, safe and fast. Whether you have X-Rays, CT scans, MRI's, Dental Films, Sonograms or any type of medical record, we expertly copy, scan, print, store them using our state of the art equipment. Our innovative new cloud service lets you store, view and share your films online using our HIPAA complaint server.  Need a trial exhibit? We specialize in all types of custom trial exhibits. Trial exhibits are a simple way to demonstrate injuries on your x-rays, CT scans or MRIs. Our medical illustrations deliver a visually stunning "wow factor" that will be sure to leave an impression. Our staff is trained in HIPAA compliance and your x-ray film's safety and confidentiality is our highest priority. All films are returned professionally packaged and labeled. Find out why we are considered the nation's most trusted x ray copy service.
Legal X-Ray offers pick-up and delivery of your x-ray films in the New York Metro Area and Long Island. We use our own couriers to insure the safety of your valuable films. You can also visit our office and have your x-rays copied while you wait. All out-of-area/state business is quickly completed and returned by the FedEx service of your choice. Whether you use us for an important court case or for your personal medical records, we can assure you that Legal X-Ray has earned its reputation as the x-ray copy service leader by placing the needs of our customers first. We understand the importance of medical records and x-rays  and provide our customers peace of mind and a wide variety of cost-efficient, professional x-ray copy services.
Now that Central X-Ray Lab has closed, we are happy to welcome all former Central X-Ray Lab customers.